Menu
Holiday homes in the South of Spain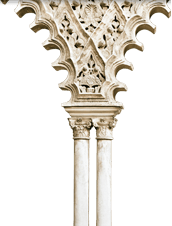 About La Casita
Everything in one hand with La Casita
La Casita is the initiative of a group of enthusiastic home owners. This makes La Casita a so-called 'direct owner' for holiday homes; you book a holiday accommodation - without intermediaries - in Spain with a personal service for the best price.

All management done by own staff
La Casita has its own staff to look after all the holiday homes. That way we know each house very well and can answer most of your questions quickly. Working with our own staff also enables us to accommodate all your individual wishes. Do you want to celebrate a birthday, weddingday or honeymoon, or do you want to surprise someone in an original way; no problem, we can arrange it all for you!

English speaking caretakers
Most of our staff speaks English, which is very convenient, especially when travelling with small children.

Up-to-date availability and always the best price
Because all home owners work exlusively with La Casita, we can always show the accurate and most up-to-date availability. And you can be sure that you will get the best deal with La Casita.
Different kinds of accommodations
All La Casita holiday homes are located near a village, which can be reached in 5 minutes by car. However there are no accommodations in a village. This means peace, space and privacy are always guaranteed and there are never any direct neighbours.
La Casita has two different kinds of accommodation:
1. Villas with private swimming pool and complete privacy. These villas are located in a quiet but not desolate environment. Ideal for people who want a perfectly tranquil holiday.
2. Apartments and bungalows on a small-scale holiday resort. La Granja de Antonio and Finca el Moralejo both have accommodations for 2, 4 and 6 people for 30 guests in total. Both resorts radiate the same atmosphere as the La Casita villas, but with social contacts. There is a common pool, a restaurant and facilities for children, such as toys and a playground.
3.
Dream away with La Casita
Sloping hills covered with olive trees and dotted with lovely Spanish houses. A cold sip of wine on a shaded patio. A breathtakingly beautiful environment with Morish remains appealing to your imagination. Birds winging through the sweltering blue sky above trees full of ripe fruit ready to be picked. Or would you prefer a refreshing dive in a pool, after a sport-filled day on one of the many golf-courses? A choice between relaxation or activity at any moment in all seasons. Does this sound as the holiday of your dreams? Then it is time to book with La Casita!